Vanishing Venues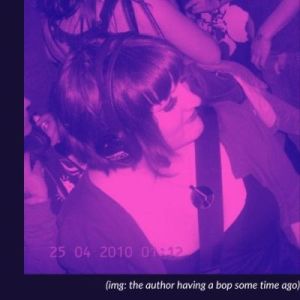 Give Us the Night research earlier this year found that the number of clubs in Ireland had declined by almost 84 per cent in just over two decades. The average number of venues per county has dropped from 19 to about three, and some areas no longer have any.
In my multimodal digital project for the MA in Digital Media in NUI Galway, "There Goes the Night" I have made sound-montages and digital images concentrating around 3 former Galway nightlife venues.
Kno Kno's / GPO & Drum / Carbon
The Warwick
Misty's (The Bentley) / Icon (Robert Lee's) / Cuba & 903 / The Bentley
Further Reading & Listening
Contact Me
Let me know if you have any photos, tracks or voice memories you would like to share.
C/O Flirt FM 101.3
Áras na MacLéinn
NUI Galway
Paula Healy
Student in the MA in Digital Media NUI Galway 2021-22.
Manager at Flirt FM 101.3.
Misses Electric, Liquid, The Vic, Cuba, 903 and Drum.